The China Specialty Food Conference began in 2016, when it was first hosted by the former State Food and Drug Administration. It has been successfully held for five consecutive sessions, in Beijing (2016 and 2018), Taizhou City, Jiangsu Province (2017), Zhuhai City, Guangdong Province (2019) and Changsha City, Hunan Province (2020), respectively. It has developed into a large-scale industry event with more than 2,000 audience members, over 100 speakers, and nearly 20 sub-forums. It has received strong support and recognition from the government, experts and industry, becoming an important annual industry event.
  With China's continuous socio-economic development, and the gradual improvement of people's living standards, the public's pursuit of health is growing, providing a unique space for the development of the health industry. As an important health product, special food is a guarantee for people's high quality of life and is an important part of the health industry. While bringing economic benefits to society, special food also makes a positive and important contribution to improving public health and promoting the implementation of the Healthy China strategy.
  In 2021, which marks the beginning of the 14th Five-Year Plan, the industry is grasping new opportunities and moving towards a new stage, striving to put the Healthy China strategy into practice. As this year also marks the 100th anniversary of the founding of the Communist Party of China, the CNHFA would like to take this opportunity to share front-end research, bring together industry forces, connect marketing systems, showcase industry achievements and discuss development prospects.
  Time and venue
  Time: 15 - 18 October 2021 (16 October is the opening day of the conference).
  Venue (main conference): Wuxi Taihu International Expo Centre, 88 Qingshu Road, Binhu District, Wuxi City, Jiangsu Province.
  Venue (sub-forums): Worldhotel Grand Juna (Wuxi Junlai Shizun Hotel), 111 Hefeng Road, Taihu New City, Binhu District, Wuxi, Jiangsu Province, China (the venue is located 50 metres away from the venue of the main conference).
  The conference will be held in conjunction with the China Special Food Industry Exhibition.
  Organization
  Organised by: China Nutritional Health Food Association
  Co-organised by: Wuxi International Life Science Innovation Park, National Functional Food Engineering Technology Research Centre
  Domestic and international associations to be invited: Global Food Safety Initiative, International Alliance of Dietary/Food Supplement Associations, United Natural Products Alliance, Infant Nutrition Council (ANZ), Dairy Industry Ireland, Dutch Dairy Association, Association of the German Dairy Industry, Japan Dietetic Association, Australian Complementary Medicine Association, European Union Chamber of Commerce in China, Anhui Health Products and Cosmetics Association, Beijing Health Products and Cosmetics Association, Guangdong Health Products Chamber of Commerce, Guangdong Nutrition and Health Industry Association, Henan Nutrition and Health Association, Hunan Nutrition and Health Food Association, Shandong Nutrition and Health Food Association, Shanghai Health Products Industry Association, Jiangsu Health Food and Cosmetics Safety Association, Jiangsu Healthcare Industry Association, Jiangsu Food Production Safety Association, Jiangxi Nutrition and Health Food and Cosmetics Association, Shenzhen Health Industry Development Promotion Association, Shenzhen Cross-border Trade Inspection and Certification Union, Tianjin Special Trade Inspection and Certification Union, Tianjin Special Food Industry Association, Yunnan Health Food Industry Association, Yunnan Food Safety Association, Zhejiang Health Products and Cosmetics Industry Association, etc.
  Conference highlights
  Conference topics include: changes in policies and regulations; market trends; scientific regulation; technological breakthroughs; R&D innovation; integration and development; health food; infant formula powder; Food for Special Medical Purposes (FSMPs); infant supplements; maternal and infant nutrition; weight management; precision nutrition and intestinal microecological products. We will also hold special forums to build a platform for industry exchange and cooperation.
  The exhibition will also focus on the whole chain of technologies for the nutritional and health food industry, including production, equipment, testing technology and R&D services.
  Main activities
  Main forum:
  16 October, all day, the opening ceremony of the 6th China Specialty Food Conference and the T20 Summit of the Specialty Food Industry.
  Sub-forums:
  1. 15 October, all day, the 5th China Health Food Conference and Special Food Raw Materials and Ingredients Development Forum and Health Food Innovation and Development Forum.
  2. 17 October, morning, 2021 Academic Conference on Clinical Applications of FSMPs;
  17 October, afternoon, the 6th China Conference on FSMPs & Forum on Development of the FSMPs' Industry.
  3. 18 October, all day, the 4th International Conference (China) on Infant Formula Powder.
  4. 17 October, morning, the Probiotics and Infant Nutrition Health Forum.
  5. 17 October, morning, the 2021 Sports Nutrition Industry Development Forum.
  6. 17 October, morning, the 2021 Precision Nutrition Industry Development Forum.
  7. 17 October, afternoon, the 2021 Rare Disease Nutrition Sub-Forum.
  8. 17 October, afternoon, the 5th China Infant Supplementary Food Industry Development Forum.
  9. 17 October, afternoon, the 2021 National Weight Management Industry Conference.
  10. 18 October, morning, the Special Food QBD (Quality by Design) Forum.
  11. 18 October, afternoon, the 2021 Whole Chain of Marketing Development Forum.
  Special recommendations:
  1. 18 October, all day, special forum at Jiangnan University.
  2. Special food academic paper selection and poster presentation.
  Special events:
  1. Themed networking dinners.
  2. Inspection and observation tours.
  3. "2021 Run, Wuxi" mini marathon.
  Prices and registration
  1.Prices
  The registration price is RMB 2,000/person for association members and RMB 2,800/person for non-members. The price includes lunch and conference materials. Accommodation, food and transport costs are at participants' own expense.
  Registration for student delegates is free of charge. Registration will only be organised by the Youth League Committee of each university or college, liaising with the Association Secretariat directly.
  2. Registration
  Scan the QR code below to register.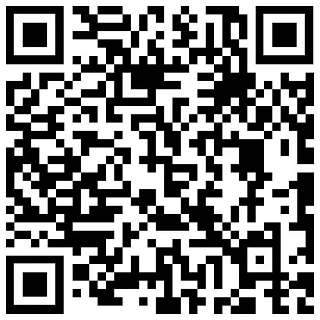 For student group registration, please email: sfic@cnhfa.org.cn
  Application for corporate events and exhibition
  We welcome association member organisations, research institutions, or association partners to contact us and apply for hosting special events (online and offline seminars, exchanges, symposiums, etc.) if they have considerable theoretical and practical experience in the field of special food and have relevant experience in organising communication events.
  Relevant enterprises and institutions may contact us if you are interested in showcasing your products.
  Contact: Association Secretariat, 010-64665590, sfic@cnhfa.org.cn
  For more information about the conference schedule, please visit the official website: www.cnhfa.org.cn