Editor's note: The World Consumer Rights Day (March 15) is around the corner. To protect consumer rights and interests, we should establish a social co-governance system involving government leadership, enterprise autonomy, industry self-regulation, social supervision, and consumer participation. Food safety has always been a key topic of concern for consumers and market establishment. Under the "Four Strictest" Requirements (i.e., the strictest standard, strictest regulation, strictest punishment, and strictest accountability) for food and drug safety raised by President Xi Jinping, food safety and the food market have improved in recent years.
  While actively implementing various national policies and requirements, the nutrition and health industry attaches importance to innovation-dependent technology. The industry assumes corporate social responsibility and seeks to strengthen global cooperation on the international stage. We pay attention to consumer health education and actively create a safe consumer environment.
  The China Nutrition and Health Food Association (CNHFA) officially launched the branded column "Food Talk", which aims to protect consumers' rights and interests, create a safe consumption environment, establish a healthy industry platform, and build momentum in the industry. In this issue of "Food Talk", the CNHFA will report on the industry's efforts via stories told by certain enterprises serving as the vice president units of our association. These stories will not only show that our nutritional and health food enterprises attach great importance to consumer rights but will also demonstrate a fresh display of the industry's positive development.
  "Food Talk" speaks the truth. It tells the industry's stories and creates an interactive communication platform for consumers. It tracks the wonderful upgrades of the industry and improves consumers' trust in our products, so as to contribute to the "Healthy China" strategy.
  Building a comprehensive consumer interaction platform with compliant sales and sound services
  Since the company's establishment, BY-HEALTH has been committed to evolve from selling a single type of product to providing comprehensive healthcare solutions. It creates health value for users by providing health intervention solutions, consisting of products and services. BY-HEALTH has invested in the health sector, intending to lead the entire ecosystem towards a "products and services" model.
  In order to build a closer relationship with consumers, BY-HEALTH continues to explore personalized, diversified and differentiated service methods. First, we enhance information transfer and interaction through the WeChat official account. BY-HEALTH Nutrition Academy's official WeChat account is staffed by more than 200 lecturers and hundreds of experts in the fields of medicine and nutrition, providing more than 1.5 million followers with professional, original, easy-to-read, and interesting information on nutrition and health knowledge, nutritional advice for disease management, healthy diet and lifestyle management. The program's target is to train more nutritionists and health managers who understand nutrition and health and disease management for retailers and families. Secondly, the member service platform (also known as the Nutritionist Center) provides professional, attentive and convenient services to members. Adhering to the mission of "managing health for healthy people", it strives to become an interactive service platform for healthy life within the reach of its members. It has set up a nutrition consulting department to provide comprehensive pre-sales, sales and after-sales services. The department consist of a team of professional health managers and nutritionists to handle product and nutrition consultation, service inquiry, information feedback, complaints and suggestions, covering diet, exercise, rehabilitation, lifestyle and other relevant areas, forming a full range of excellent services. In addition, it has offered an omnichannel consulting service for the Group's top ten brands, which can be accessed through its WeChat official account, email, official website, and the Nutrition Butler App. Among them, the online consultation service is 24/7. Moreover, the telephone AI consultation service will be realized in 2021.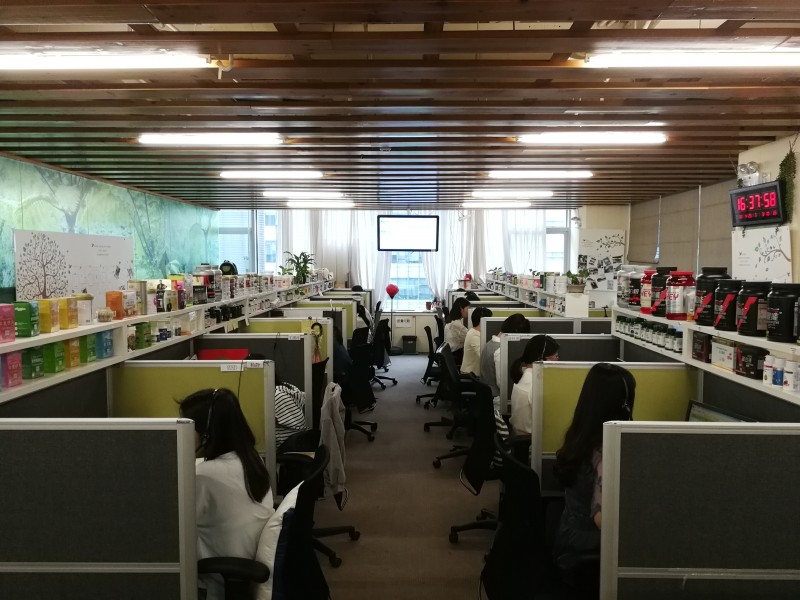 Note: In 2019, the State Administration for Market Regulation (SAMR) issued a "Guideline for Labeling Warning Terms on Health Foods", which requires health food enterprises to label health foods with information such as complaint service telephone numbers and service hours. Health food manufacturers and operators need to ensure that they answer and handle consumer complaints and reports within the promised service hours, and record and keep relevant service information for at least 2 years. The CNHFA then issued a policy interpretation guidance on the "complaint service phone" section of the guideline. Customer service is very important to the industry, and it is important to establish an interactive platform and improve consumer confidence by advising consumers on how to take products appropriately, avoid false advertising and enhance consumer experience.
Building International Collaboration Mechanisms to Focus on Global Food Safety
  As a leading global food and pet product manufacturer, Mars has always been relatively low-key, however there is one topic where Mars is quite "high-key" - food safety research.
  Rice is a staple food for many people. The taste of rice from different regions is different, and many of them have formed their own brand premium such as China Northeast Rice and Thai Fragrant Rice, which can make them particularly susceptible to fraud by adulteration. Dr Hong Peng, a Senior Research Manager at the Mars Global Food Safety Center (GFSC) in Beijing, China, is focusing on food integrity research to reduce food contamination and ensure food authenticity. Her team helped establish the Rice Authenticity Consortium in partnership with collaborators such as the Institute for Global Food Security at Queen's University Belfast (IGFS-QUB), and Agilent Technologies.
  The elemental composition of plants can be affected by soil characteristics and agricultural practices, enabling the use of analytical chemistry techniques to identify geographical origins. The Mars GFSC investigated the differentiation of geographical indication (GI) of popular rice varieties around China. Rice samples were collected from different regions and analyzed using Inductively Coupled Plasma Mass Spectrometry (ICP-MS). This is a powerful analytical tool which can quantitatively determine concentrations of metal and non-metal elements present within the sample. By identifying the key elemental markers, they can create a unique 'fingerprint' for each variety of rice which is difficult to replicate, and the subsequent rice samples can then be analyzed and compared to known compositions in order to verify the origins of the sample.
  The ICP-MS method is the Mars GFSC's first non-targeted fingerprinting method, a capability which can be applied to other key commodities in the global supply chain for authenticity verification (i.e. Basmati rice) or to other challenges such as heavy metal contamination (e.g. Arsenic in rice). As different countries face very different food fraud challenges, tailored solutions conducted at the local level in China, India, Vietnam, and Ghana adapted this fingerprinting toolkit to meet the needs of each specific national challenge. once fully validated these techniques could be applied in any part of the world where rice is sourced.
  "We know we cannot tackle the global problem of rice adulteration alone. This rice authenticity consortium demonstrated the value of global collaboration, and we need to work together to tackle these issues. Through this consortium, we have collectively created a set of analytical solutions that can be tailored for different regions and raw materials," said Dr. Hong Peng: "we are constantly working to broaden the toolkit available for food authentication and to inform practical measures designed to help meet the global food fraud challenges.. Our purpose is to help ensure safe food for all, and to achieve a better world tomorrow through how we do business today".
  Note:The global standard of food safety is a product of the globalization of food trade. From a global basis, food safety is an important issue in both developed and developing countries. Chinese government has been always taking high attention to food safety, transforming the multilateral collaboration mechanisms for food safety, as well as facilitating food safety cooperation and idea exchange. It is important to leverage the advantages of food industry, explore new approach of food safety governance and new collaboration opportunities, build fair and well-managed business environment, and continue to meet the new expectation to food safety. The nutrition and health industry should produce healthier food by building global collaboration mechanisms actively and focusing on food safety and food safety research.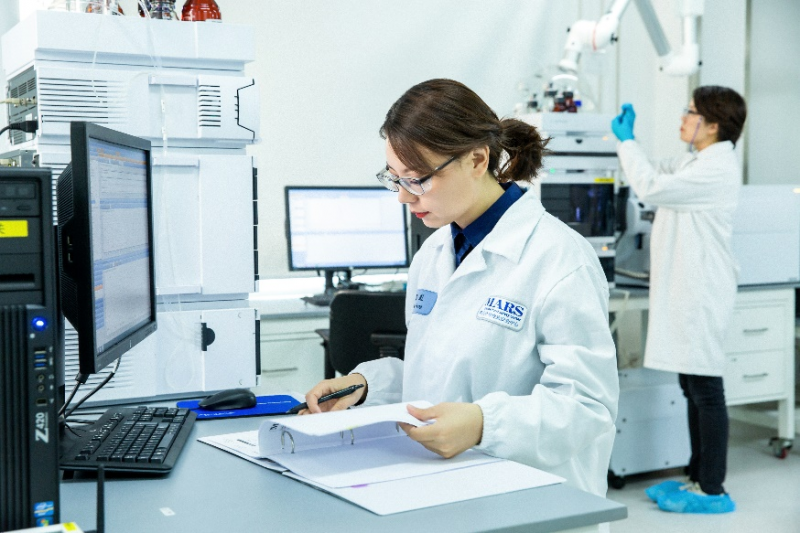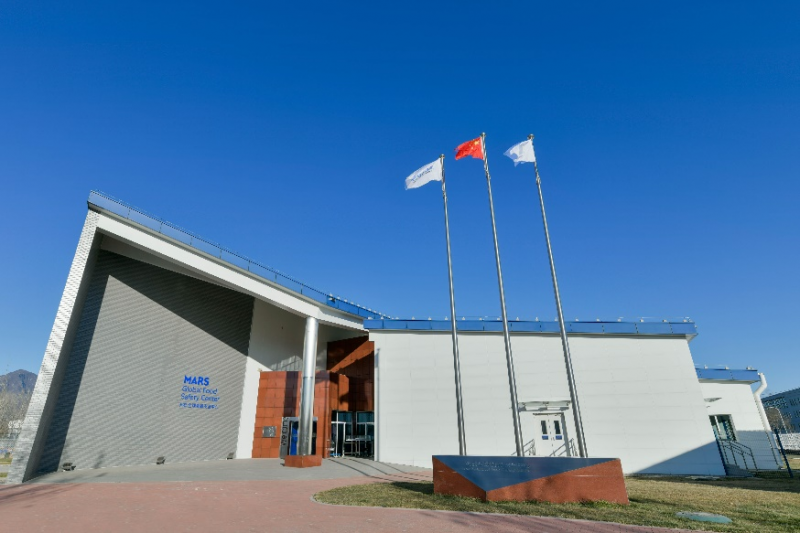 Establishing a traceability system to ensure product quality
  On August 7, 2020, the leading domestic milk powder company Firmus made a full-scale traceability live broadcast for 180 million online viewers. During the broadcast, they conducted a "cloud quality inspection" of its entire industrial chain. The inspection focused on Firmu's own industrial cluster, from a pasture to a cow, and to a can of milk powder; from the first step to the last step. All steps were open and transparent, allowing the audience to see how a can of milk powder is made from scratch.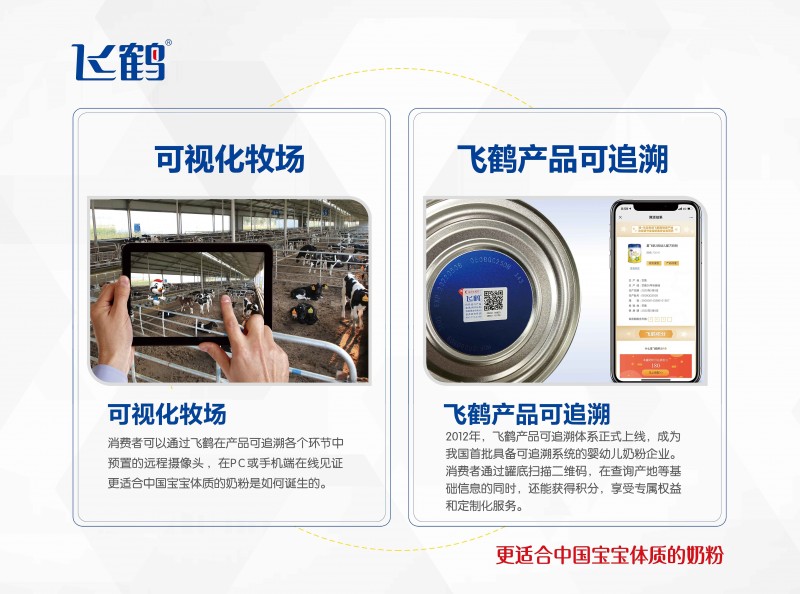 The live broadcast lasted for nearly 2 hours. Celebrities including Zhang Meng, Jiang Chao and Mai Dina (married), Jing Chao and Li Lin (married), as well as the national banquet chef Lin Shuwei were invited to attend each round. In its exclusive farm located at 47°N latitude, every step, whether it's growing forage, feeding cows, "zero contact and zero pollution" automatic milking, or transporting at a low temperature, is strictly controlled to ensure the purity of milk quality and to meet the production conditions of the wet process.
  The couple Jing Chao and Li Lin led the audience on a tour of the factory equipped with the world-class manufacturing (WCM) standard system, the digitalized smart full-control technology, and the 100,000-level international purification standard.
  Firmus is one of the first companies in China to establish an information-based traceability system. By scanning the QR code on the bottom of the milk powder cans via WeChat (a Chinese cell phone application), consumers can be informed of the entire production process of the cans from the milk source to its processing, packaging, transportation and sales records. In December 2020, a new traceability system has been officially launched online. Its functions cover the business data query of the whole industry chain with a larger management scope. The new system also enhances the monitoring and early warning system, which can timely and effectively monitor the data of both the upstream production line and the downstream circulation line, ultimately improving traceability accuracy and eliminate risk from root causes.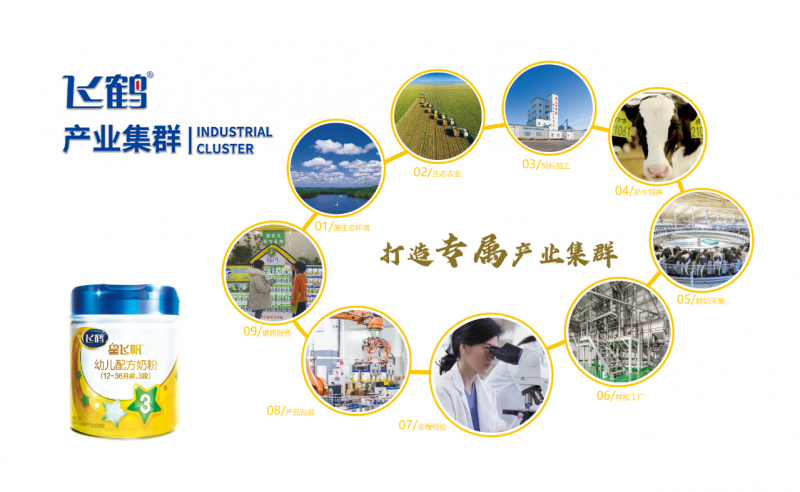 Note: Article 42 of the Food Safety Law issued in 2015 requires the State to establish a comprehensive traceability system for food safety. Food production operators shall, in accordance with the provisions of the Food Safety Law, establish a food safety traceability system to ensure that food can be traced. The State encourages food production operators to use information technology to collect and retain production and operation information to establish a food safety traceability system. The food safety supervision and management department of the State Council has worked with the State Council's agricultural administration and other relevant departments to establish a food safety full traceability collaboration mechanism. Article 18 of the Food Safety Law Implementation Regulations issued in 2019 stipulates that food production operators shall establish a food safety traceability system, and in accordance with the provisions of the Food Safety Law, to record and keep information on raw material inspection, finished product tests, and food sales in order to make food products traceable. The establishment of a traceability system throughout the industry can ensure product quality and improve consumer confidence.
  Organizing welfare events on food safety to shoulder social responsibility
  Chengbu Autonomous County is located at the border of southwest Hunan province. Connected with the Wuling Mountains, it is one of the five Miao ethnic group autonomous counties in China. The county boasts rich natural resources and great scenery. However, due to its closure and under-development, the per capita annual net income of Chengbu was less than 200 yuan, and the poverty-stricken population was more than 90,000. It was once recognized as a poverty-stricken county at the national level in the late 1980s. From June 2 to 3, 2020, Danone Food Safety Director Xu Jie and Food Safety Collaboration Leader Yang Jinghua led a team to Chengbu, providing food safety training to local food enterprises as an effort to help eliminate poverty.
  Through customized food safety training courses, Xu Jie and Yang Jinghua provided targeted training on the weak points of food safety management in local food enterprises, covering production environment management, process management, system construction, audit capacity building, etc. They also invited experts from the Administration for Market Regulation of Hunan Province to explain the regulatory requirements for the dairy industry. The two-day training received wide acclaim and appreciation from participating companies and individuals as well as county government officials, and was reported and broadcasted by local county TV stations.
  This training, which aims to improve the food safety standard and market competitiveness of local food companies by improving food safety, is in fact also linked to the friendly collaboration between China and France. On November 6, 2019, the China-French Economic Summit was successfully concluded. Subsequently, in the presence of Chinese Minister of Commerce Zhong Shan and French Minister of Economy and Finance Le Maire, Danone China and the Ministry of Commerce signed a Memorandum of Understanding (MoU) to fully support China's strategy to fight poverty. The signing of this MOU becomes a milestone for Danone China to achieve precise poverty alleviation.
  Since 2018, Danone has carried out precise poverty alleviation activities in several cities in Hunan, Anhui, Gansu, Heilongjiang, Henan, Hebei and other provinces through the means of industry, education, health, e-commerce and other methods. The representative of the Danone Group said, "It our responsibility to organize welfare activities and help food enterprises in less economically areas to improve food safety".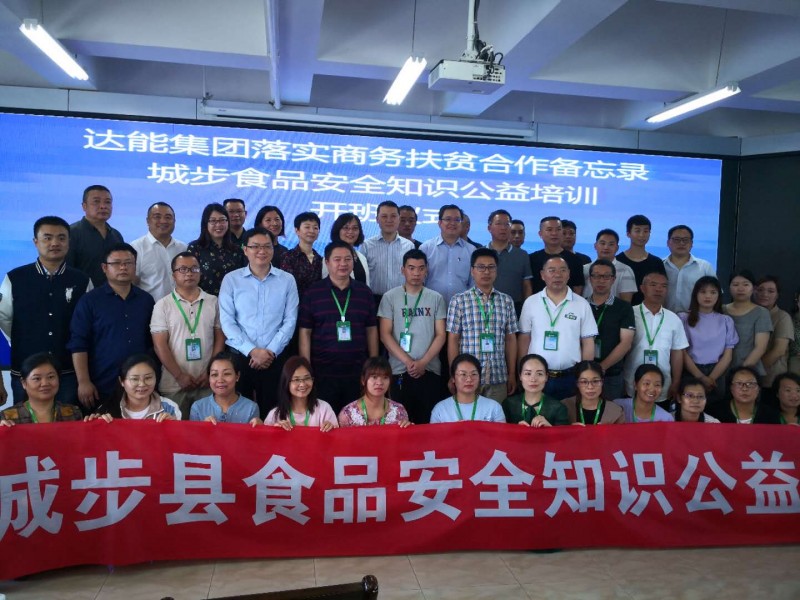 Note: Public welfare activities demonstrate social responsibility of an enterprise, establish positive energy for the industry, and boost consumers' confidence. During the pandemic in 2020, the CNHFA launched a number of welfare activities, which involved donations of nearly 67 million yuan. We organized a welfare activity of "Preventing COVID-19 Infection and Ensuring the Nutrition of Infants and Young Children" for the Hubei Women's Federation. Besides, we offered nutritional support services for infants and young children's families living in severely affected areas. We carried out public welfare donations to help Heilongjiang and Guizhou provinces to fight against poverty and realized an overall Xiaokang (a moderately prosperous society). We collaborated with the China Population Welfare Foundation to launch the "Nutritional Health Benefiting New Life" donation campaign to support the Central Committee of the Chinese Peasants' and Workers' Democratic Party's "Daily Nutrition Supplement for Young Children in Dafang County" project; partnered with the China Social Welfare Foundation to jointly launch the "Care for the Elderly" campaign, bringing nutritional support for special medical formula to the disabled elderly. The "National Children's Food Safety Guardian Action", a large-scale public welfare project co-sponsored by the China Children and Teenagers' Fund, launched 60 food safety activities in 17 provinces (cities) and donated 404 school resource kits, more than 93,000 science comic books and 12,000 hands-on learning boxes, benefiting 1.5 million children and families. Our online science knowledge materials were disseminated two million times.

  Creating a maternal and infant education platform to grow together with consumers
  During the pandemic in February and March 2020, the education team of the H&H Group joined forces with the CNHFA, the Biostime Nutrition & Care Institute, Zhihu (China's largest free question and answer platform), 12 hospitals designated by the Biostime China Fundation for Mother and Child, and experts from leading maternal and child healthcare hospitals to jointly provide pandemic-related welfare services and pass on nutritional knowledge to mothers and infants through multiple platforms. The event lasted for 59 consecutive days and covered 42.3 million people.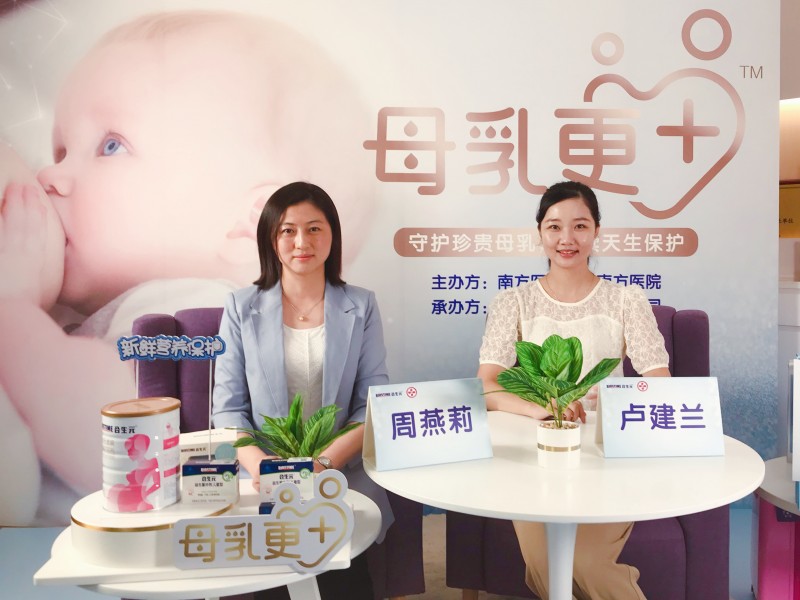 To implement the Healthy China strategy, not only do we need the efforts of the government, medical and healthcare institutions, and enterprises, but we also need those of individuals who are actively disseminating healthcare knowledge to improve the public awareness. Yang Shuni is a graduate of South China University of Technology with a master's degree in food science. After joining the H&H Group in 2019, she has served as a member of the education team, actively participating in maternal and infant healthcare education. She is also an educator who uses her individual power to advocate healthy and scientific lifestyles.
  The Internet has provided more forms of education. Due to the pandemic in 2020, there is even more demand for online education and new models of healthcare education. The H&H Group education team, in which Yang Shuni is a member, came up with new ways of interactive education and strengthened consumer education by inviting hundreds of experts across the country to give talks in the form of live streaming, audio courses, mini-interviews and short videos. Knowledge was disseminated to improve healthcare awareness and healthcare literacy through multiple channels, such as the mama100 platform, maternal vertical information platforms, online platforms for channel customers, e-commerce platforms, social media platforms, WeChat moments, and other digital platforms.
  In 2020, Yang Shuni led the education team to hold 50,000 mom classes, covering more than 26.6 million people; organized a total of 54 live national broadcasts, with a cumulative enrollment of nearly 620,000 groups; developed more than 900 short videos for educational channels; organized a team of lecturers to answer more than 3,600 moms' questions, on an one-on-one basis, on the official WeChat account; and invited experts to conduct a total of 28 mini-interviews on the official WeChat account to answer questions on healthcare knowledge. In order to support frontline channels and customers, the education team held a total of 2,293 events, covering more than 80,000 people. With a small amount of power, the H&H Group education team is making small but continuous efforts to help and improve the health of mothers and babies.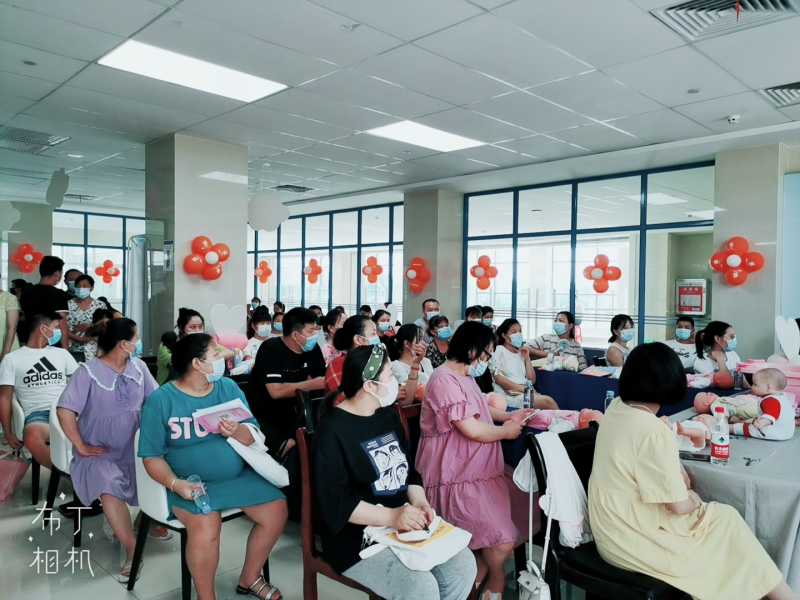 Note: A sound industrial development cannot go without consumer education on health. In 2019, the CNHFA has worked with nearly 30 universities to set up 96 teams of more than 1,300 people, who were responsible for disseminating information on food safety and nutrition across 23 provinces and 55 cities and counties. Around 50,000 people have benefited from this initiative. In 2020, the CNHFA cooperated with Xinhua's disinformation platform to release nearly 20 episodes of "The Nutrition Translator" videos. In addition, CNHFA published more than 100 articles on nutrition and healthy food through our official website, WeChat account and magazines and have invited authoritative experts to film about 50 episodes, in short video format, discussing nutrition and healthcare knowledge. We have also released 182 "Nutrition and Healthcare Daily Questions" videos on TikTok (a social media platform).